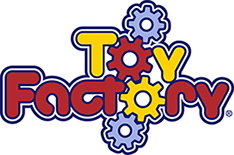 Welcome to Toy Factory, where We Build Fun!
We design and manufacturer some of the coolest, most awesome amusement plush on the planet, and have it ready to ship anywhere you need it. We have a complete line of original, generic plush full of apes, puppies, penguins and more. If you are looking for value you have also come to the right place, beside quality being a top priority we also have an amazing value line to help you stay on budget. Our licensed brands are world famous and always a crowd pleaser, whether you are looking for the latest movie property or that cartoon classic we are sure to have the most popular brands in the business. So come on in and take a look around!
Twitter Feed Announcements
CLICK HERE TO GO TO OUR CATALOG PDF DOWNLOAD PAGE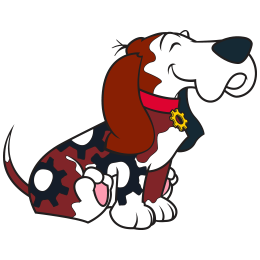 Come visit us at the following events, and while you wait to see us check out the Latest trailers from our upcoming movie licenses!
Our Collection of Licensed
Movie Properties!
2016 turned out to be a great year for our movie properties, and 2017 is going to be even better. Kicking things off with Despicable Me 3 and the return of everyone's favorites the Minions!
| Licensed & Movie Properties | In Theaters | Product Shelf Date |
| --- | --- | --- |
| Event | Location | Dates | Booth Number(s) |
| --- | --- | --- | --- |
| International Bowl Expo | Nashville, TN | June 21-22, 2017 | 931 |
| ASD Tradeshow | Las Vegas, NV | July 30-August 2, 2017 | N1318 |
| STMA (BY INVITATION ONLY) | Las Vegas, NV | October 6-12, 2017 | |
| IAAPA | Orlando, FL | November 14-17, 2017 | 3806 |
Our Trade Show Schedule!
We have a busy schedule this year, make sure you mark your calendar and stop by and visit us at one of the trade shows we will be attending this year.
Toy Factory, LLC, a privately held company, designs, manufactures, markets and distributes a variety of stuffed toy & novelty products for outdoor amusement parks and attractions, location-based indoor family entertainment centers and vending companies that operate skill crane machines.
Toy Factory was formed in the state of Texas in April 1999. Although we are a relatively new company, the members and management of Toy Factory have more than 100 collective years of experience in product design, manufacturing and sales to the amusement market.
Toy Factory's mission is straightforward and simple. We aim to supply superior quality, value-oriented products and service to customers operating games in amusement venues. We have established distribution facilities in Texas and Pennsylvania.
PRIVACY & TERMS /
CREDIT APPLICATION
Corporate Headquarters
Toy Factory, LLC
1235 Gembler
San Antonio, TX 78219
Pennsylvania Facility
Toy Factory
393 Industrial Park Road
Elysburg, PA 17824
Voice: 210-662-4888 • Email: [email protected]
Toll-free: 800-662-6236
Fax: 210-467-3183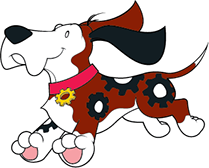 For questions, comments and/or employment inquiries, please fill out the form below and we will respond to you as soon as possible.
Please Note: Toy Factory does not sell to the general public at this time, due to our license agreements we can only sell business to business in the amusement industry. We understand that we have a fan following for our quality amusement plush, currently the only way for our fans to get our plush is to win them in crane machines, carnivals, attractions, parks, & indoor amusement venues.
Thank you for understanding.